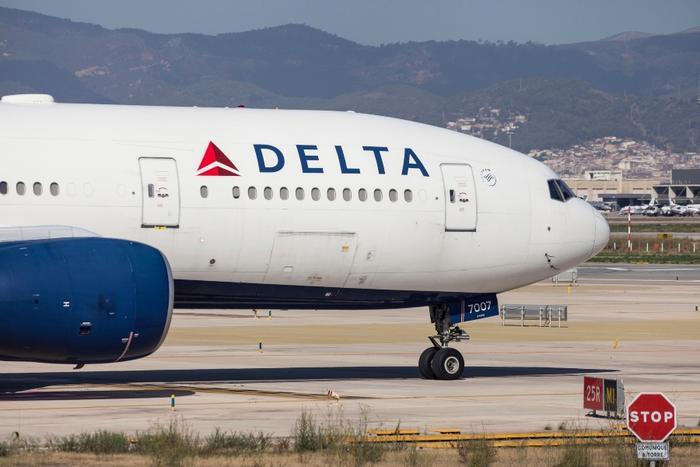 Delta Air Lines on Tuesday reported a net loss of almost $5.4 billion in the third quarter. The carrier warned that its recovery from the impact of the COVID-19 pandemic could extend into 2022 or even beyond. 
The pandemic had a drastic impact on its peak summer travel period, but Delta President Glen Hauenstein said demand is slowly beginning to climb. Delta and other airlines have made changes to help customers feel safe flying during the pandemic, including enhancing cleaning procedures and leaving middle seats open on flights. 
"With a slow and steady build in demand, we are restoring flying to meet our customers' needs, while staying nimble with our capacity in light of COVID-19," said Hauenstein.
Recovery likely to take time
Combined with its second-quarter results, Delta has reported a loss of more than $11 billion during the pandemic. The carrier ended up bringing in around 20 percent of the business it did in the third quarter of 2019. 
Hausenstein warned that it could take "two years or more" for Delta's sales to recover. 
"While it may be two years or more until we see a normalized revenue environment, by restoring customer confidence in travel and building customer loyalty now, we are creating the foundation for sustainable future revenue growth."
In the earnings release, Delta CEO Ed Bastian said the company has been encouraged to see steady improvement. 
"While our September quarter results demonstrate the magnitude of the pandemic on our business, we have been encouraged as more customers travel and we are seeing a path of progressive improvement in our revenues, financial results and daily cash burn," Bastian said.
To help offset the financial impact of the health crisis, Delta has retired dozens of aircraft and offered thousands of employees buyouts and early retirement packages.