The staff of the new Biloxi hotel was watching the weather midweek as another Gulf hurricane made its way toward landfall.
But the storm started veering west of Biloxi, and so breathing got easier, and rooms were booked.
It's a dance that is nothing new on the Mississippi Gulf Coast.
But the Hotel Legends is.
It opened last weekend after it was reclaimed from the hulk of an old building that had housed apartments for senior citizens.
It had been a victim since 2005 when Hurricane Katrina devastated the coast.
Lodging and Leisure Investments LLC of Biloxi worked for five years to turn an eyesore into a "sapphire blue" eye popper.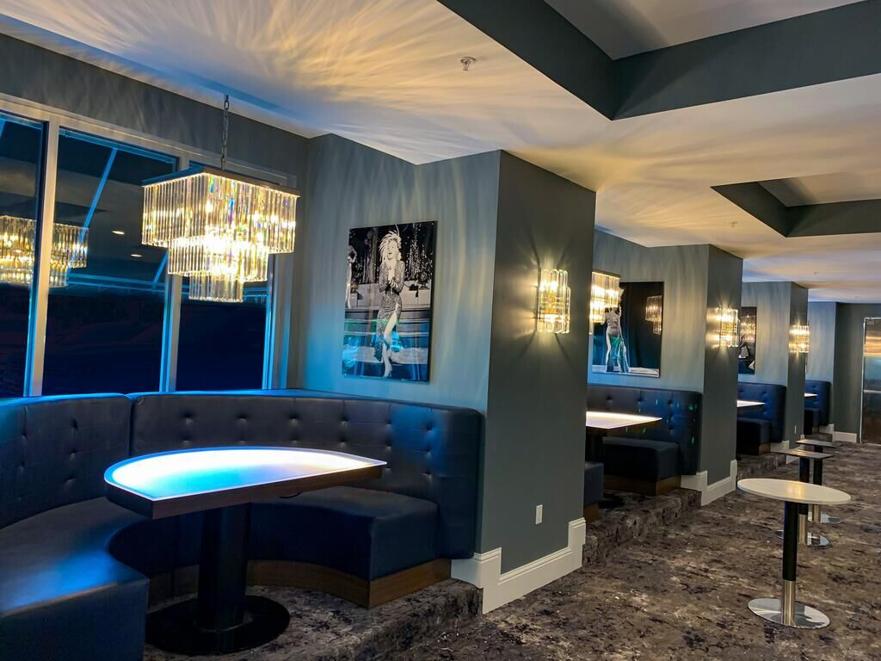 The hotel and restaurant interiors are decorated with Getty photographs of movie and Vegas stars, including the media cross-over Rat Pack, reflecting "vintage Hollywood glamour" from the 1930s through rhe 1950s, said Tessy Lambert, the hotel's publicist.
The hotel and restaurant, the Sapphire Supper Club, aspire to no particular Zagat rating, only to be "top tier," Lambert said.
Hotels.com initially rates the hotel three stars.
There will be lounge singers, but these vocalists, Spencer Racca and Jesse Hill, who entertain on Thursday, Friday and Saturday nights, offer sounds-just-like versions of songs popularized by Frank Sinatra, Nat King Cole and even Elvis, who made more than his share of movies in the '60s, and others.
Seating in the restaurant is limited to 70, or 50 percent capacity, during the coronavirus pandemic.
Room rates, of course, vary by season and day of the week.
It was booked solid for Saturday, Oct. 10. Daily rates throughout the month are $179 weekdays and $219 on weekends.
Each suite has a wet bar, a seating area, a large bathroom and shower area and a 50-inch flat-screen TV.
The exterior's unusual color – sapphire blue – has wowed locals and guests, she said.