Davis Muli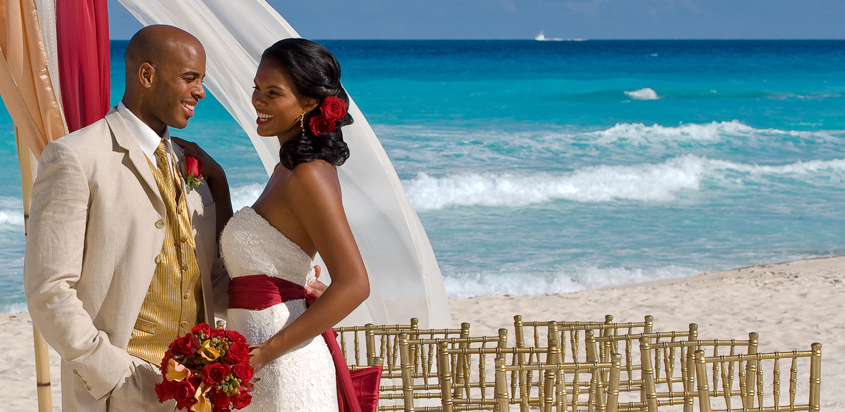 Trying to plan your own tropical destination wedding can be a very confusing and stressful experience.
You may start reading all the reviews, looking at the pictures on Pinterest and Instagram, researching the various wedding packages, calling a resort or two– but then the confusion really sets in.
Here are tips and tricks to plan a beautiful destination wedding without overloading yourself with stress.
1. Consider the budget
Like planning any vacation, a budget is going to dictate location, time of year and how long the festivities can last. Travel and hotel costs for you and your guests can fluctuate depending on if you're travelling during peak-season versus low-season or during a holiday weekend.
Be sure to check your calendar and events happening in and around your destination location in advance.
2. Decide on a location
The seasons in the decided destination will impact your preferred wedding date, but taking risks with weather seasons can also mean potential savings as hotels and resorts discount rooms and wedding packages to attract travellers.
3. Hire a planner
Though planning a DIY destination wedding is possible, the "destination" part of the equation often makes it necessary to hire another pair of hands to make the day run smoothly.
There are so many things that go into planning and you really have to be prepared weeks in advance of going to your destination.
4. Plan a preliminary trip
Another important factor in choosing a location is making sure it even has a venue that will fit your needs. Taking a scouting trip will give you peace of mind.
While it is an added expense, visiting venues and meeting local vendors in person is much more likely to result in a wedding that fits your vision than making a decision based on images and info you found online.
A scouting trip will also let you experience first-hand what it's like to travel to your wedding site, and you'll be able to better decide whether it's something your nearest and dearest will be comfortable doing.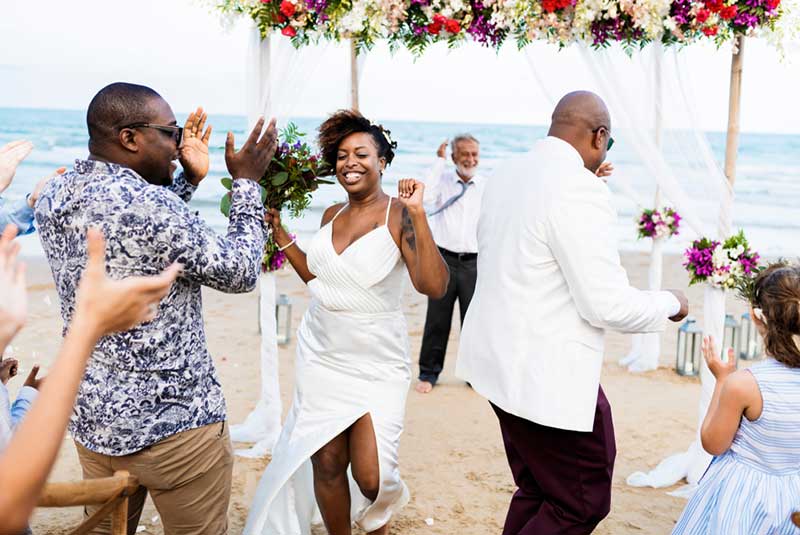 5. Arrive early
Get there a few days before your guests do. Also, Notify guests well in advance. It's important to give your guests plenty of time to calculate if they can afford the cost of travelling to your ceremony and reception. Break down to them every cost they might incur.
6. Research Local Marriage Requirements
If you are planning a destination wedding outside Kenya, then it is important to do some research on marriage requirements.
The legal side of tying the knot in a different country can be complicated. Many countries have a "residency requirement", which means you must reside in the country for a certain length of time before your ceremony. Although this is usually just a few days, it can be longer.
7. Create a wedding website
It will streamline communication with guests and reduce your stress. A wedding website that shares useful information (e.g. where to go and how to get there, where to stay, what to wear and pack, etc.) makes life easier for everyone!
This is also the perfect place to provide details regarding any pre- or post-wedding events, as well as suggestions for things to do locally before and after the Big Day. If you decide to recommend the services of a travel agent, include his/her information here along with any other travel tips.